Event takes place on two sites, VULCANIA and Volcan de Lemtegy
This day is dedicated to wine industry professionals, sommeliers, professional buyers, sales agents, wine merchants, restaurant owners, journalists…Advanced booking is necessary.
Professional exhibition
9am -7:00 pm
Book
Your Ticket
Reserved for the professional
Vulcania Grand reception hall

Tasting for professionals with around forty exhibitors representing the best volcanic terroirs of Auvergne and elsewhere: Italy, Greece, Portugal, Spain, United States...
SympOsiUm & professional evening
Starting at 4:00pm &nbsp&nbsp&nbsp&nbsp&nbsp&nbsp&nbsp&nbsp&nbsp&nbsp| &nbsp&nbsp&nbsp&nbsp&nbsp&nbsp&nbsp&nbsp&nbsp360€
Buy
Your Ticket
Limited seat
Vulcania & Volcan de Lemptégy

An exclusive experience ! Attend to John Szabo's Masterclass. He is the worldwide expert of Volcanic Wines. Travel through the world and discover in real time volcanic vineyard, thanks to Planet Observer tool. Enjoy a commented tasting by Philippe Faure-Brac, best master sommerlier of the world.
---
---
VULCANIA
---
---
4.00pm – 7.00pm: symposium on the world's volcanic wines
(limited places)
---
4.05pm – 4.15pm: focus on five vineyards representative of the volcanic terroirs with Planet Observer tool
---
4.15pm-5.45pm: Masterclass presented by John Szabo, master Sommelier, Canadian journalist and writer, expert in volcanic soils
---
5.45pm-6.15pm: Auvergne volcanoes and the Chaîne des Puys presentation, a UNESCO World Heritage site, by a scientific expert
---
6.15pm – 6.45pm: commented tasting by Philippe Faure-Brac (Best Sommelier of the World, MOF Honoris Causa)
---
---
Site du VOLCAN DE LEMPTÉGY
---
---
7 :30pm => professional evening – cocktail diner Celebration of the 1st VINORA event with speakers of the symposium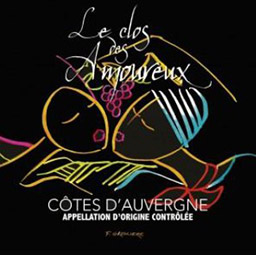 Domaine Vincent Auzolle
France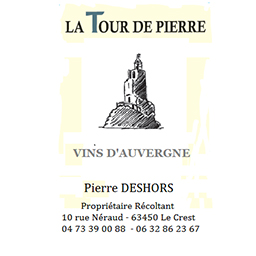 Vinidôme Fair, Grande Halle d'Auvergne, Clermont-Ferrand.
A dedicated tasting space VINORA will be open to the public during the Vinidôme fair.
Vinidôme will take place from Friday 31st of January 2020 to Monday 3rd of February 2020.